Beatles Benefit Concert

Print Friendly
Hundreds "Salute the Beatles" at Benefit Concert in aid of JobKatif February 9, 2009

Over 400 people packed into the Matnas in Gush Etzion last Motzei Shabbat and rocked the night away at the first of two "Salute to the Beatles" Benefit Concerts in aid of Jobkatif.
The Magical Mystery Tour Band attracted a capacity crowd with their unique interpretation of the Fab Four's repertoire of melodies. For well over two hours the multi-aged audience was transported back to the swinging sixties, to re-live the immense musical talents of the Beatles whose tracks transformed the music industry.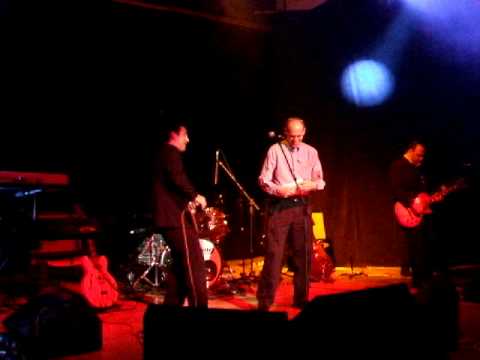 Allan Shumann, Concert Chairman Sings With the Band
Prior to the band taking to the stage, the audience heard from Rav Rimon, Founder & Chairman of Jobkatif and saw a movie detailing the organizations work, supporting former residents of Gush Katif and Northern Samaria to find work, establish businesses and ultimately achieve financial self-sufficiency.
The event was organized by a Committee whose chairperson, Dr. Allan Schuman explains: "We watched with awe and pride as Rav Rimon established JobKatif, following the Disengagement from Gaza, to provide support and assistance to families in extreme trauma. A group of us were inspired by what we saw and, for a while, we've wanted to host an event to raise awareness and vitally needed funds to support this most incredible cause that has made a real difference to thousands of lives."
In her closing remarks, Judy Lowy, Executive Director of Jobkatif thanked the committee for all their hard work and the audience for attending the concert. She said: – "Over 1700 families were displaced by the Disengagement in August 2006, who, almost overnight, found themselves homeless, disillusioned and unemployed. Being here tonight, you've illustrated your support and commitment to our Avodat Kodesh and for that we are so very grateful. Tonight's concert was a sell-out and I'm delighted to announce a second benefit concert on Thursday February 12, 2009 at 8:15pmat the Matnas."
The first Concert raised 200,000 NIS for JobKatif as a result of a 4:1 matching campaign by an anonymous Foundation.
Share: